Mike Hamer's Affordable Septic Systems has been serving the Willamette Valley community since 1995 and centrally located in the Linn / Benton counties of Oregon allowing for easy access to your site for any maintenance, repair, or installation.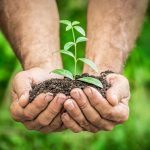 Septic Filter Systems are an environmentally friendly solution for your septic needs.
Protect our water resources by ensuring that your septic system is a safe and reliable one.
Affordable Septic Systems provides installation and maintenance for Residential and Commercial Wastewater Septic Systems, Sandfilters and Lift Stations. We provide Locate and Repair Services as well.
We specialize in:
New Septic System Installations
Septic Sand Filter Systems
Septic Gravel Filter Systems
Lift Stations — Commercial and home
Locate & Repair of Tanks, Lines & Drain-fields
Manufactured & Mobile Home Parks
Operations & Maintenance
We install Alternative Treatment Technologies (ATT) systems (treatment standard 1 and treatment standard 2)
We are a distributor for BioMicrobics systems
---
For more information, or to schedule a complimentary consultation and free estimate, please contact us either via e-mail at books@affordableseptics.com
or call us at 541-259-4374  Mon.- Fri.  8am – 3:30pm PST.
---

Many images on this web site have been provided by Orenco Systems,® Inc.