Example of a Commercial scale Lift Station. This Lift station was designed for the City of Lebanon's' Gills Landing park restroom/shower facility. This station is rated at 38.5 gallons per minute.
Example of a residential Lift Station.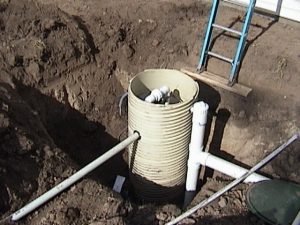 ---
For more information, or to schedule a complimentary consultation and free estimate, please contact us either via e-mail at engineering@affordableseptics.com
or call us at 541-928-5074  Mon.- Fri.  8am – 3:30pm PST.